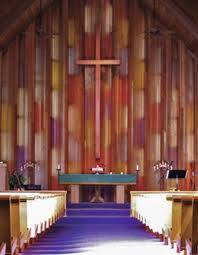 In 1839, the community of Green Township decided to build a church at the intersection of Ebenezer and Cincinnati-Louisville Pike (modern-day Bridgetown Rd), and called it Ebenezer Methodist Episcopal Church.
By 1849, the congregation outgrew the small log buidling, and construction began on a new brick building. However, this new building was destroryed in 1862 by a tornado. Salvage began and the church was rebuilt and used until 1960 when it was deemed structurally unsound. By that time the church building was simply being used as a storage area and meeting space because a new church building, Wilke Chapel, was built in 1940 on the same corner, and still stands today. In 1958, construction began on the education wing behind Wilke Chapel and the project was completed in 1960 (a second story was added later in 2002). In 1964, the old church building was simply too deteriorated and was demolished, but the bell from the bell tower was salvaged and put in Wilke Chapel.
In 1967, we voted to change our name from Wilke Chapel to "Oak Hills Methodist Episcopal Church", and became "Oak Hills United Methodist Church" in 1968 when the Evangelical United Brethren and Methodist Episcopal denominations combined to form the United Methodist Church.
In 1971 our current sanctuary was built, and the cornerstone from Ebenezer Methodist Episcopal Church can be seen in the wall on the North side of the narthex (the area inside the church, outside of the actual sanctuary). This addition also added a fellowship hall and kitchen located directly below the sanctuary.
Finally, in 2003, we purchased a new church parsonage on Ebenezer Road. The old parsonage was converted into transitional home for homeless women, and later became the home of Sissy's Pantry until 2022, when the pantry moved into the basement of the church.
What's next? Join us and find out! We are looking forward to what God will continue to do through Oak Hills United Methodist Church in the years ahead!